Terraforming Mars is a popular board game with many different components. We were tasked with reimagining the game to elevate the board-gaming experience. By analyzing the in-game systems and player interactions, we streamlined the information dissemination, improved the organization of visual content and created high quality artwork to go along with our reimagined theme of Saturn.
Partners: Breanne Dagenais & Victor Chee
​​​​​​​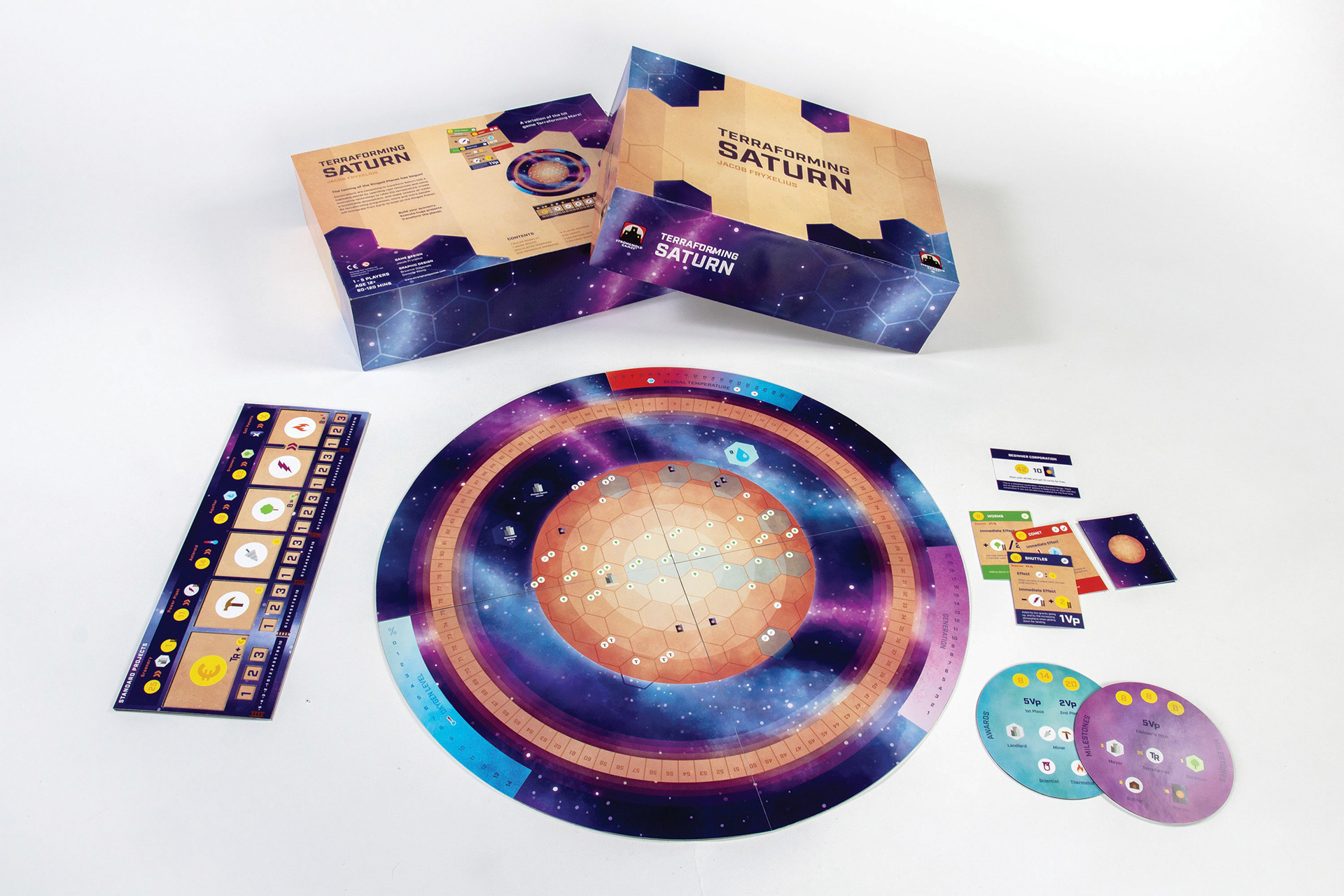 My role focused on the redesign of the player board, cards and iconography. My goal was to simplify the designs by only having the most important information available, this way the directions and actions are more intuitive for the user. The icons were developed into a cohesive system with bright bold colours to ensure they popped on the watercolour background.