Red Bridge Counselling
Brand for an independent counselling service. For this brand the focus was on the clients love for bridges and the idea that a bridge is never build by a single individual but needs collaboration and idea sharing to complete, in this case 'the bridge of healing'.
Created at Destroythebox Creative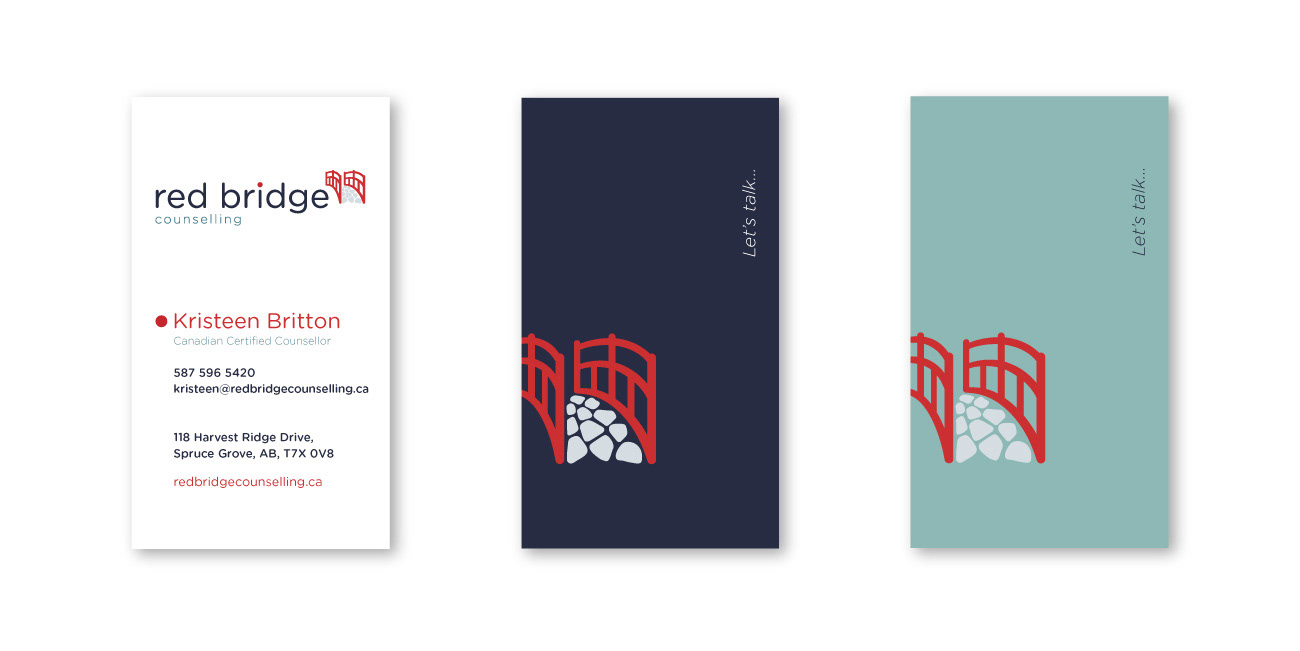 Darrah Selanders, Realtor
A brand for a realtor that specializes in rural/small town real estate. Showing real estate in a non-traditional way this unique mark encompasses the idea that she 'holds the key to the country'. With two different colour palettes the logo can be transitioned from fall/winter to spring/summer.


Southwood Dental
Southwood Dental is an Edmonton based dental office located in Millwoods. The goal was to create a brand that exemplifies a family friendly and welcoming office. The identity uses bold, unique colours and a pattern that makes the identity versatile for many different applications.
Created at Destroythebox Creative