The Campaign
Put Your Skunk in the Trunk was a campaign developed for the Edmonton Police Service with Destroythebox Creative. The campaign was introduced to educate the public on the laws around transporting cannabis in their vehicles.
This campaign primarily ran in June 2019 and was implemented on billboards across the City of Edmonton, posters in cannabis dispensaries, on the Edmonton Police Services website and their social media channels. There were also stickers made to go onto cannabis product and a vehicle decal used in a news segment for the launch of the campaign.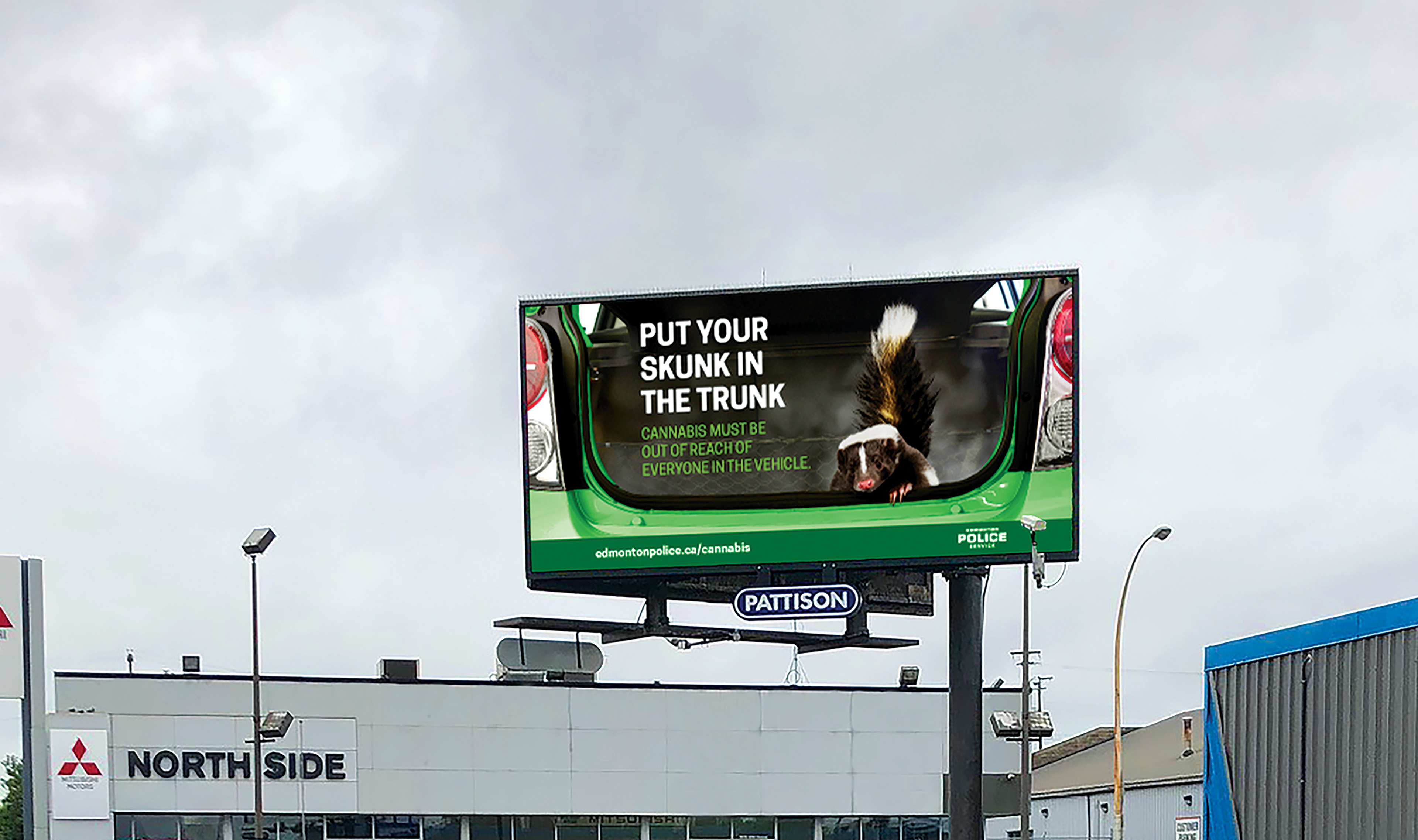 My Role
Through much discussion with the creative director and art director at DTB we worked together to bring the skunk concept to life and present it to the EPS. I was the primary production designer working with photoshop, manipulating and compositing the image as well as working with type. This included implementing the campaign on different applications while maintaining a consistent look and feel for the campaign.