The Enjoy Center in St. Albert has many different facilities that needed to be navigated more efficiently. A wayfinding concept was created to make for a better consumer experience and declutter the visuals in the building. The goal was to base the signage off of the existing architecture and emphasize the beauty of the building itself. This was done through using the same materials as the architecture (iron and wood) we also used plexiglass so that the architecture was visible through the signage.
Partner: Chris Sagert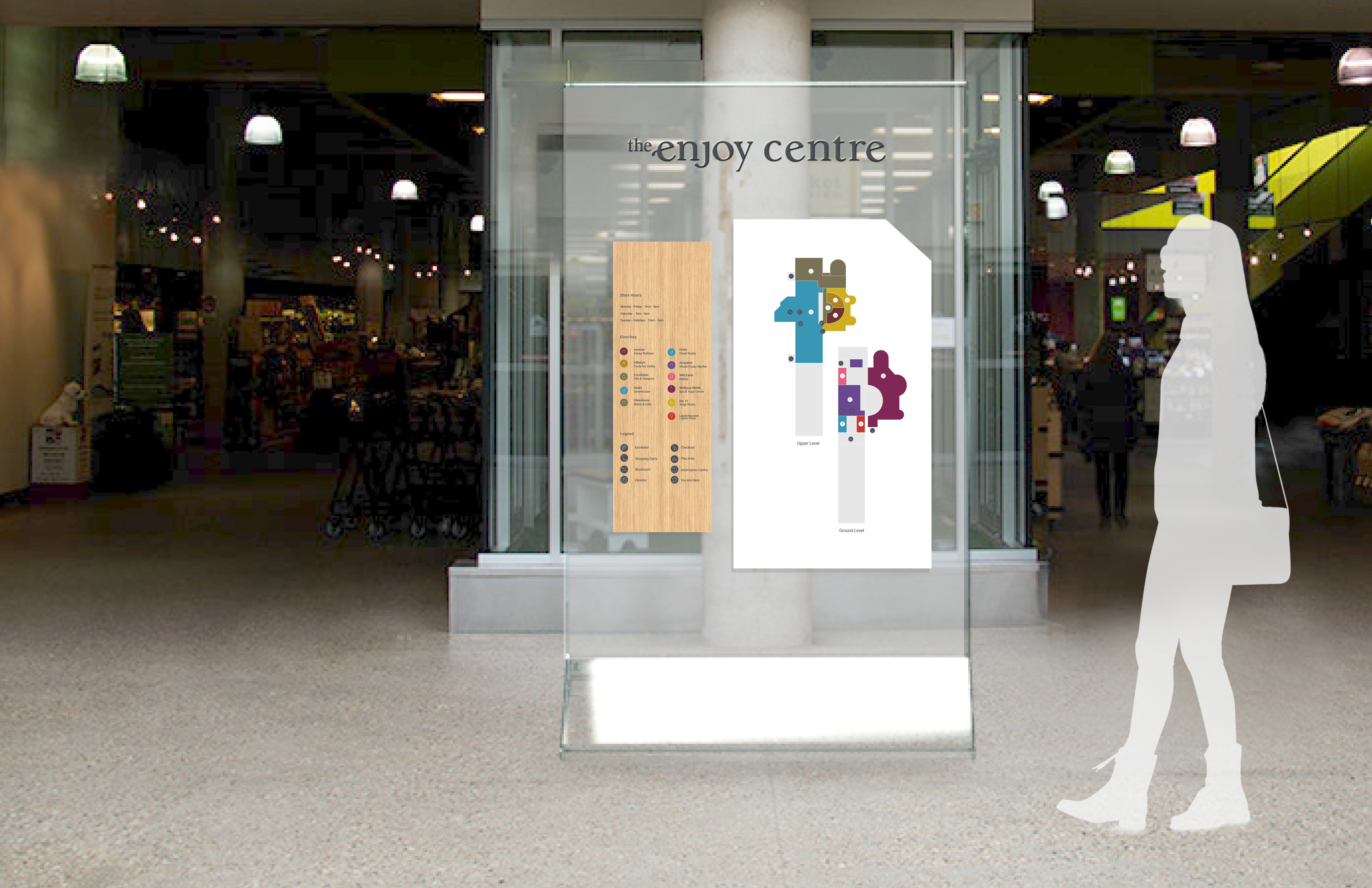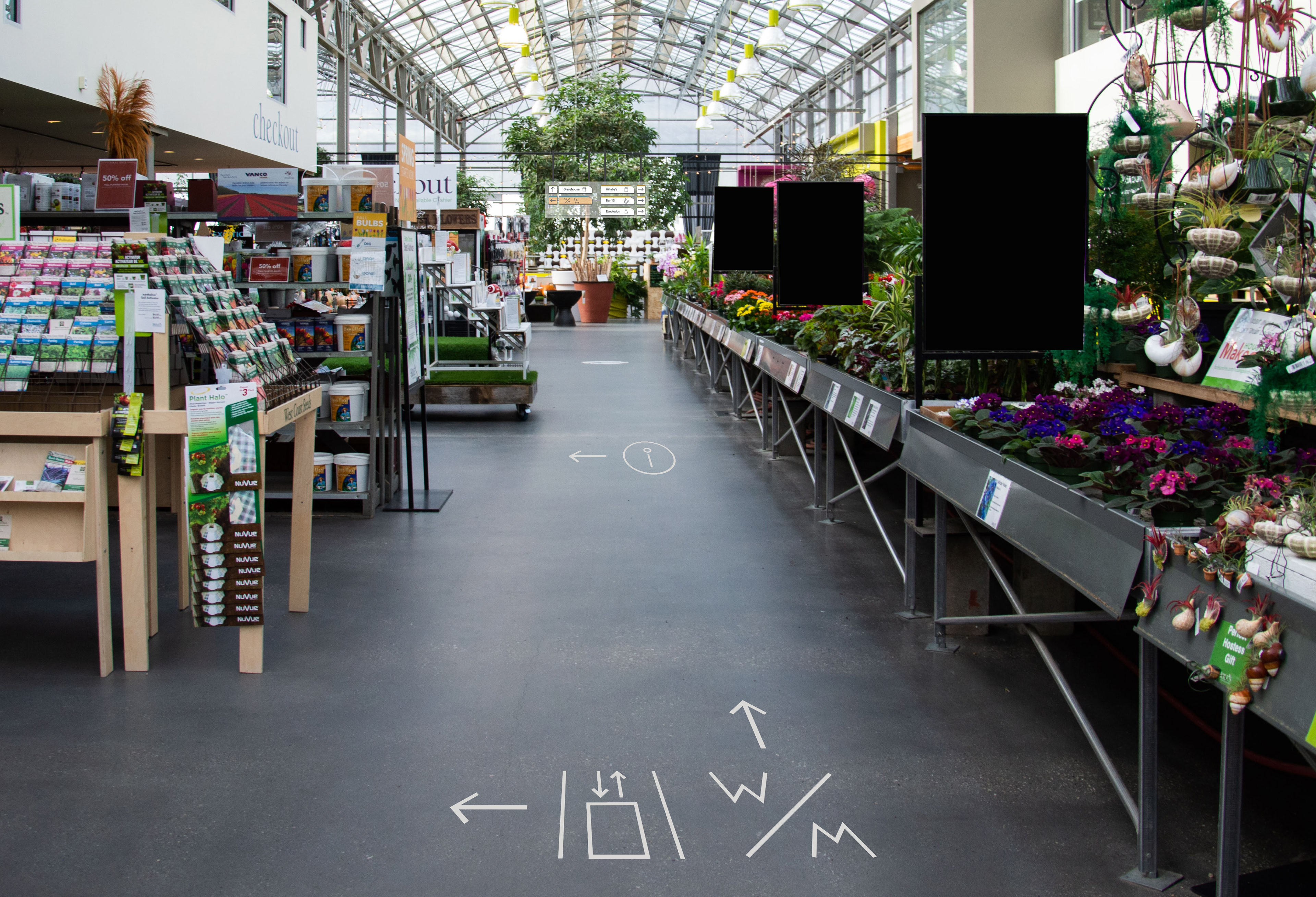 My role focused on the hanging signage, floor decals and the new icon system. We aimed to have signage above and below eye level because the space is already congested at eye level. For the hanging signage we used plexiglass with PVC inserts because The Enjoy Centre changes a lot and this makes it so the facility can easily edit the signage according to their needs. We also used a colour coding system for the different places within the centre. For the iconography we kept to a very minimal, geometric and angular look to also allude the building's architecture.